News & Events
News and events related to the Industry WP
Would you like to know how neutrons can inform your company's development and innovation? Below you can find a list of events where members of the Industry WP will be present. If you're attending, don't hesitate to come talk to us! Contact: industry@sine2020.eu.
News
Events - 2018
November
21. November 2018 - 23. November 2018
MAMC 2018
Location
Vienna, Austria
Description
ASMET, the Austrian Society for Metallurgy and Materials and voestalpine, invite decision-makers, engineers, developers, industry experts, scientists and students to the third Metal Additive Manufacturing Conference with exclusive focus on the processing of metals.
Organiser
ASMET
Contact
Name
Marc Thiry
E-Mail
URL
Print
19. November 2018 - 23. November 2018
Materiaux
Location
Strasbourg, France
Description
The MATERIAUX 2018 conference is organized under the aegis of the French Federation of Materials (FFM – www.ffmateriaux.org) which currently brings together some thirty scientific and technical associations concerned with materials. It is part of the series of MATERIAL conferences held every four years since 2002 and which have now established themselves as the essential Francophone event for all players in the world of materials (academics, researchers, engineers and PhD students). whether academic or industrial. Places of meeting and exchange conducive to the establishment of new collaborations, they allow to take stock of the latest scientific and technological innovations and better understand the prospects, in the short and medium terms, in terms of design and implementation. of materials.
Organiser
Ferderation Francais des Materiaux
Contact
Name
Caroline Boudou
E-Mail
URL
Print
07. November 2018 - 08. November 2018
Metal Days
Location
Chaville, France
Description
Bringing together the most representative and innovative companies in the sector, from SMEs to multinationals, this event is the meeting place for suppliers and principals using the metallic material. During 2 days, plenary conferences, round tables, workshops, business meetings and exhibitions will be held in parallel with the aim of addressing both the market, technological and human aspects of the sector.
Organiser
CTIF
Contact
URL
Print
October
17. October 2018 - 18. October 2018
Rendez-vous Carnot
Location
Lyon, France
Description
At the Rendez-vous Carnot, your innovation project becomes reality thanks to the unique portal of connection.
Save time, find in one place scientific expertise and advice for your innovation (Intellectual property, international, financing, etc.)
A simple and effective search engine to identify the essential partners to carry out your innovation project.
11,000 Business meetings scheduled in advance
94,5% of participants identified new R&D partners (satisfaction survey 2017)
2,800 Innovation project leaders
Organiser
PROXIMUM Group
Contact
URL
Phone
+33 (0)1 46 90 22 33
Print
September
17. September 2018 - 19. September 2018
SNI 2018
Location
Munich, Germany
Description
A wealth of excellent research results have been obtained in the last years through the use of large facilities for the investigation of condensed matter. Experiments with neutrons, synchrotron and ion radiation offer complementary possibilities to illuminate the properties of matter in all its facets. For the fourth time (following the conferences in 2006, 2010, and 2014), scientists from a variety of disciplines will gather at a SNI for presenting results and exchanging ideas at this showcase of joint research at research centres and universities.
Organiser
MLZ, KFS, KFN, KFSI
Contact
Name
Marc Thiry
E-Mail
URL
Print
13. September 2018
VDI-TUM Expert Forum
Location
Garching, Germany
Description
Additive Manufacturing – New Challenges for Nondestructive Testing
Mon-destructive testing for additive manufacturing is the focus of the 7th VDI-TUM Expert Forum. Here, different starting materials such as metal, plastic and ceramic as well as various testing techniques with X-ray, neutrons, ultrasound and optical methods are presented. In addition, new test methods are described.
Experts from industry and research report on their requirements for a suitable test technique and which new problems were solved with the aid of non-destructive testing methods. In the form of one-to-one interviews and a panel discussion with all participants, you will have the opportunity to ask questions directly to the experts and to introduce your own problems.
Organiser
TUM
Contact
Name
Ralph Gilles
E-Mail
URL
Print
11. September 2018 - 12. September 2018
ESA Industry Space Days
Location
ESTEC Noordwijk, The Netherlands
Organiser
European Space Agency
Contact
E-Mail
URL
Print
June
11. June 2018 - 15. June 2018
European Conference on Non-Destructive Testing
Location
Göteborg, Sweden
Description
12th ECNDT provides an excellent opportunity to strengthen global collaboration. It is a unique occasion to see and to be seen by a large number of specialists in the field of NDT from all over the world. Take the opportunity to promote your organization in a unique exhibition environment where researchers and leading experts meet to share ideas and expertise.
SINE2020 will be present. Don't hesitate to contact us!
Contact
Name
Marc Thiry and Caroline Boudou
E-Mail
URL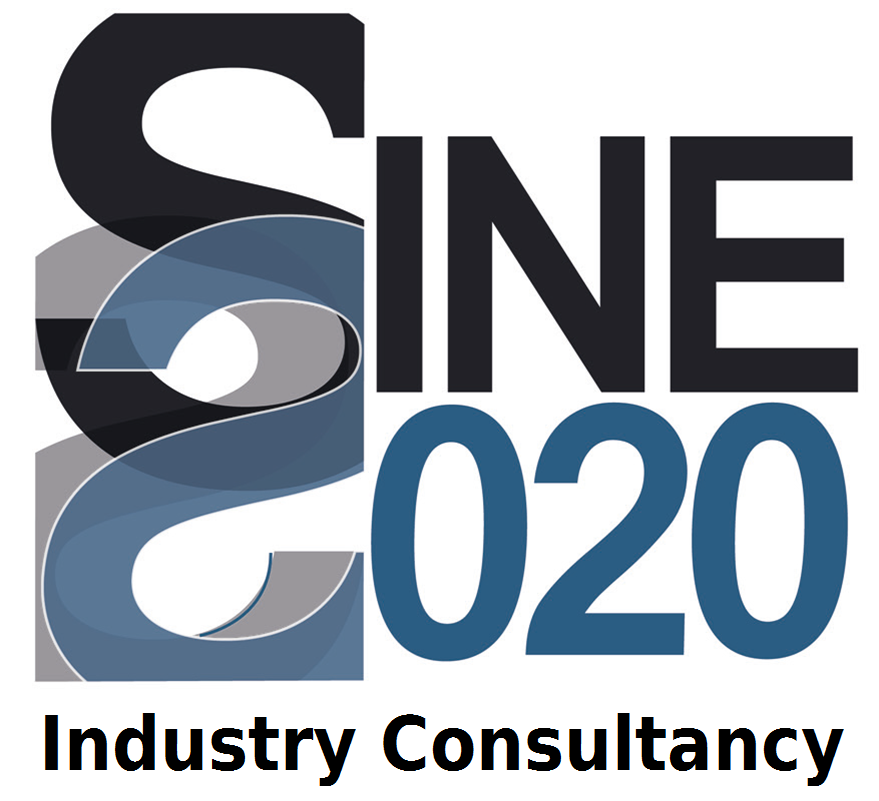 Print
April
09. April 2018 - 10. April 2018
Challenges in additive manufacturing industrial qualification: key solutions at large scale infrastructures
Location
Grenoble, France
Description
From process qualification until component certification, additive manufacturing presents big challenges as a new field of material processing with multiple new parameters. Therefore, new insights concerning characterization are envisaged for process and component standards and certification, as well as for experimental benchmark input for modellings.
European large installations ILL and ESRF offer a common frame for additive manufacturing industrial investigations, where unique static (scanning) and dynamic (in-situ) studies on stresses and imaging, from the nanometre until several centimetres range, are possible. To foster industrial escalation of additive manufacturing, we aim at bringing together industry and applied sciences to address key manufacturing issues regarding final quality assessment of products.
To have a look at the Program follow this link.
Why neutrons?
For non-destructive and bulk characterization: neutrons can penetrate several cm into matter.
For new information: neutrons interact in a different way with matter, hence giving another contrast, i.e. for hydrogen!
For sample environment and in-situ studies
Why Synchrotron?
High energy X-rays, allowing higher penetration depth for real 3D imaging of high density samples.
High intensity X-rays for non-destructive probing of material structure and devices with high spatial resolution from millimetres to nanometres.
High intensity X-rays for real time measurements with less than a microsecond time resolution and high-throughput analysis under real manufacturing and operating conditions.
Organiser
ILL
Contact
Name
Sandra Cabeza
E-Mail
URL
http://www.fill2030.eu/events/additive-manufacturing-industry/
Print
March
08. March 2018 - 09. March 2018
SYNERGI2018
Description
SYnchrotron and NEutron Radiation Go Industrial
New analytical tools for engineering materials science
Key note speeches on engineering applications
of neutron and synchrotron facilities:
Daigo Setoyama, Toyota Central R&D labs Inc., JP
Axel Müller,

OHB

System AG, DE
Hjalmar Staf,

SANDVIK

AB, SE
Business to Research Matchmaking
(in cooperation with Enterprise Europe Network)
Exhibition, research service providers
and research infrastructures
Detailed information and registration form are available a:
www.SYNERGI2018.eu
SYNERGI 2018 will demystify analytical Research Infrastructures (RIs)
for industry in the field of engineering, energy- and microtechnology.
Learn how RIs are already working with a wide range of buisnesses
and build with us a future vision of how RIs could be better integrated
into the regional and European innovation processes.
SYNERGI2018 event hosted by SINE2020
Contact
Name
Dr. Marc Thiry
E-Mail
URL
Phone
+49-(0)40-8998-6914
Address
German Engineering Materials Science Centre (GEMS) Helmholtz-Zentrum Geesthacht (Außenstelle DESY)
Notkestr. 85
22607 Hamburg
Germany
Download
SYNERGI 2018SYNERGI 2018 Flyer
Print
February
26. February 2018 - 28. February 2018
Big Science Business Forum 2018
Location
Copenhagen, Denmark
Description
Big Science Business Forum 2018 will be the first one-stop-shop for European companies and other stakeholders to learn about Europe's Big Science organisations' future investments and procurements worth billions of euros. The forum will offer your business the chance to:
Learn about business opportunities in the coming years, within a wide range of business areas.
Meet representatives from Europe's Big Science organisations and their key suppliers.
Network and establish long lasting partnerships via business-to-business meetings (B2B), business-to-customer meetings (B2C) and in the open exhibition area.
Get insight into procurement rules,

IPR

, technology transfer and how businesses can interplay with the Big Science market.
Big Science as a business area – 16 parallel sessions
BSBF2018 will address 16 topics of Big Science as a business area. Extensive parallel sessions will focus on Big Science investments in the coming years in the following areas:
A1 Procurement,

IPR

and standards
A2 Remote handling systems
A3 Cryogenic technology
A4 Affiliated Big Science organisations I (

TBC

)
B1 Technology transfer
B2 Superconductivity and superconducting magnets
B3 Safety systems, licensing and protection of hazardous installations, access control, fire and gas detection
B4 Affiliated Big Science organisations II (

TBC

)
C1 Electrical, electronics, electromechanical and RF systems
C2 High precision and large mechanical components – manufacturing and assembly
C3 Instrumentation and Control and

CODAC

C4 Engineering methodologies and tools
D1 Diagnostics, detectors and instruments
D2 Vacuum and leak detection technologies
D3 Basic material technologies and advanced manufacturing techniques
D4 Information and Communication Technologies
The investment potential of Europe's Big Science market – plenary session I
In the program's pleanary session I, delegates have a unique opportunity to get to know the investment potential of Europe's Big Science market when high level speakers from the nine organising Big Science organisations will present their individual organisations.
Best practices of the Big Science market – plenary session II
In plenary session II, delegates will get to know the best practices there is on the Big Science market when prime contractors, SMEs and Industry Liaison Officers participate in a roundtable discussion.
Contact
E-Mail
URL
Download
Register
You must be a NMI3 Member to register for this Meeting
Print