2019 Matrac 2 School open for registrations!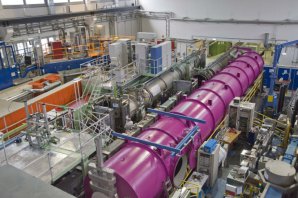 Registrations are open for the 2019 Matrac 2 Application of Neutrons and Synchrotron Radiation in Materials Science with special focus on Fundamental Aspects of Materials School.
The School will take place from 31st March – 5th April 2019 in Herrsching/Ammersee and FRMII around Munich in Germany.
MATRAC 2 will provide a systematic overview of the application of neutrons and synchrotron radiation to the structural analysis of engineering materials and will focus on neutron scattering and imaging experiments. Students and young scientists from research and industry from all of Europe interested in this field are welcome to participate.
This Advanced School for Neutron and Muons is financially supported by SINE2020 and has been run for the last couple of years. You can read what former students thought of the Matrac 2 2017 course here.
For more information visit the website. Deadline for applications is 27th January 2019.